20% off Women's Disney Leggings for $56.80 Each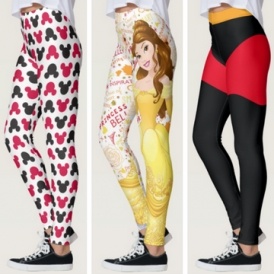 Planning a Disney vacation soon? I just found the perfect leggings to wear to the Magic Castle, and they're on sale!
Until the end of the month, you can get any pair for 20% off when you check out at Zazzle.ca with the code ZAZZDISNEY20!
The discount brings each pair down to $56.60 (from $71), and I'd say that's worth it for the photo ops alone!
But honestly, these leggings are pretty fantastic, even if you're planning on just wearing them around the house.
There are 39 different patterns to choose from, including designs featuring the Disney Princesses, Pixar characters and Mickey Mouse himself.
Check out a couple of my favourites:
Shipping costs will be calculated at checkout.