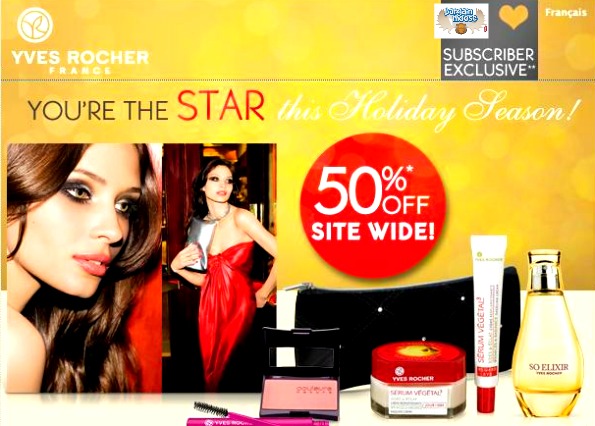 Until 21st December, 2011, save 50% off everything at Yves Rocher Canada. There is no coupon code necessary to get this great deal.
The link above is an 'exclusive' link through to the deal.  If you just type in their address the deals won't be the same.
There are a few exclusions:
This promo excludes everyday low priced items like Beautiful Buy Products, Culture Bio, and some gifts and new items.
Some of the great deals include this detoxifying tea duo on for $18.00 (regular price is $36.00) which I love because not only do you get two products for the price of one but they are half off as well.  If you are planning on buying some of the items for gifts, they have guaranteed holiday delivery on items ordered before December 19th 2011.  They also have  free shipping with any order over $30. If you spend less than $30 you will have a $4.95 charge.
(Ends 21st December 2011)