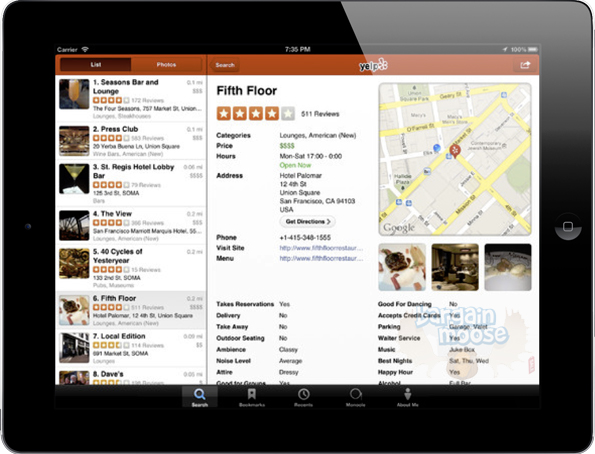 Our friends over at the CDCA recently wrote a post about Yelp launching their local deals service in Canada, and I thought this was something that could be useful to many Bargainmoosers. If you're not aware of them, Yelp is a company which helps connect you with local businesses. If you don't really know what Yelp is, here is their blurb:
People use Yelp to search for everything from the city's tastiest burger to the most renowned cardiologist.
Three years ago, Yelp launched local deals in the US… enabling local businesses to offer consumers a deal for coming their way. And this deals service has only just launched in Canada now. You can find these offers from your desktop computer, or from the Yelp apps.
And from the post on the Yelp official blog about launching the Canadian local deals service, they said:
For consumers looking to get in on this action, it's easy to filter Yelp search results on the website and mobile app to see businesses offering a Yelp Deal.
For example, I searched for Chinese food in Toronto and when the search results appear, there's a checkbox for "offering a deal." Here's what it looks like:

It's easy to select the checkbox and see the results that are offering a deal.
As this service has only launched in the last month, there are not a million bazillion deals on there yet. Hopefully there will be more and more deals available as time goes on. The next time you're searching for local recommendations, perhaps for a restaurant or a hair salon, don't forget to tick the "offering a deal" checkbox and see if you can score a bargain that you weren't expecting.
For Small Businesses Reading This
If you run your own small business with an in-store experience, why not consider offering a local deal to try and get some new business through your doors? Yelp charge a 30% commission on the amount that customers pay…so keep that cost in mind when you're setting up a deal or considering a budget for this type of marketing. If you have a successful experience, be sure to drop us a line below.
(Expiry: never)