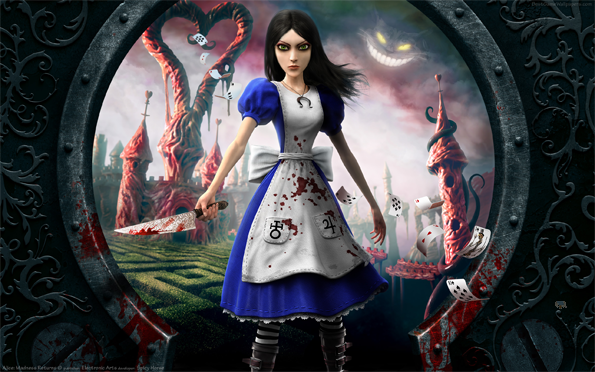 This is an intriguing deal that Xbox 360 owners can check out. When you log into the Xbox Live Marketplace, you can now save anywhere from 50% to 75% on a handful of great games! You won't have to worry about paying shipping either, since you'll be able to download these games on to your Xbox 360 system and play them soon after your purchase! All I can say to that is the following: whooo!
Here are the games that are included in this enticing Xbox Marketplace sale:  Alice: Madness Returns ($4.99 - was $19.99), Dead Space ($5.09 - was $14.99), Dead Island: Riptide ($9.99 - was $19.99), Dead Space 3 ($4.99 - was $19.99), and Mass Effect ($4.99 - was $19.99).
This sale doesn't seem like something that's being promoted too much by Microsoft, so click on the individual game links above to check out each deal. Get them quickly, because they just might go back to regular price soon!
These are some very familiar games - they certainly aren't any discounted indy games! Mass Effect has had quite the following for a while as well, so it's quite the popular game. If you're looking for a way to enjoy some great titles on your Xbox 360 for a cheap price, then you should download these games.
If you were to purchase Mass Effect from Best Buy, it would cost you $19.99. These titles might be older, but they're still great if you haven't tried them before. I've included a brief review of Mass Effect from a satisfied Amazon customer below:
This review is short but sweet. Get Mass Effect now if : you remotely enjoy RPG's AND/OR are a science fiction aficionado. Enough said.
These games may not be discounted for very long, so if you want them, get them as soon as you can. I hope you're all enjoying your weekend!
(Expiry: Unknown)