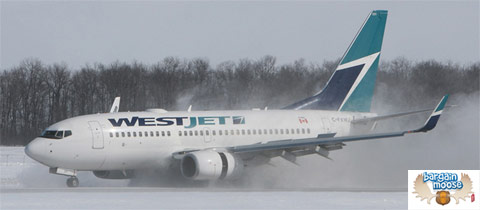 (Bump with new Westjet promo code)
Oh I found another one! This time it's a promo code for Westjet flights. It's for a 20% discount on selected destinations in Canada.
Click here to use the Westjet promo code online
Promocode:

PCR23

PCR25
Coupon Code:

EHK20WX

T3XEQGO
Discount: 20% off select flights
Expires: 12th April 2010
Travel by: 15th December 2010
Sadly there are only a few flight options available, but hopefully if you needed to book one of those destinations anyway, then this promo code will save you a few bucks. It seems all the airlines are jumping on the coupon code bandwagon this weekend, following my posts for both Air Canada and Porter Air.