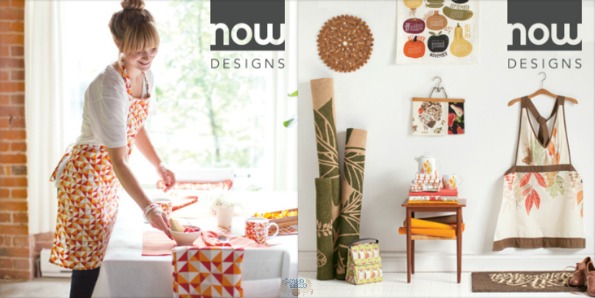 Well.ca is offering up to 35% off Now Designs which sells aprons, tea cozies, kitchen linens, and more.
I picked this sale out because it has so many good ideas for Mother's Day gifts! The Now Designs Two of a Kind Matching Aprons Set is the perfect gift for Moms who love to spend time in the kitchen with their kid. Originally $39.98, the Bonjour Paris set is now $25.99. You can also pick up the matching aprons set in the Matilda pattern.
If you are looking for an apron for Mom, then there are plenty of options. The Now Designs Betty Apron in Latika is just lovely and very sophisticated. Originally $21.96, it is now on sale for $17.57. The same design of apron in the Sweet Tooth pattern is sure to send some hearts a fluttering. There is nothing like an apron covered in cupcakes. Originally $21.99, it is also now $17.59.
If your mother is a tea drinker, then might I suggest a tea cozy? I am a tea drinker and currently suffering from "tea goes cold too quickly" syndrome. It drives me batty, especially with green teas, which taste horrid when cold. You have two to choose from: Now Designs Tea Cosy in Cherries or in Cactus. Both were originally $9.99 and are now discounted to $7.99.
Receive free shipping on orders of $25 or more.
(Expiry: 4th May 2014)