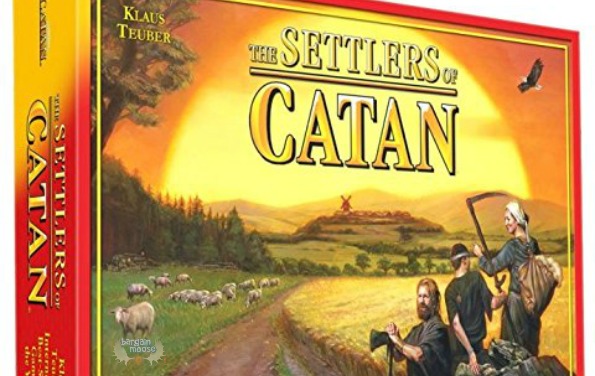 If you love board games, there is one you definitely must try. Get the Settlers of Catan game at Well.ca for only $27.89, with a regular price of $30.99. While it says the regular price is only $31, take a look at the price comparisons below to see this is not the case everywhere and this is a hot deal. It will also ship for free because it is over the $25 free shipping threshold.
I actually bought this game at Christmas for $40 and am sad to say I haven't yet tried it. It looked a little complex to learn at first, so we put it away and didn't take it back out. I'm going to have to change this starting today. We need some board games to play at the cottage on our back deck and this seems like the perfect one for those long summer nights where you want to kick back and just have some fun.
This game comes highly recommended by 110 customer reviewers on Amazon with comments like:
 What I love about this game is that it's engaging all the time. not your typical roll the dice move the mice game. you have to pay attention every time the die is rolled to it's intellectually stimulating and requires strategy.
and
Very fun game. Your game changes with every play if you want it to. It can be a little long but you don't notice the time flying because it's a great game.
Reviewers also recommend adding the expansion pack so more players could play, and this is also on sale at Amazon, now only $17.68 with a regular price of $21.46.
As for pricing at other stores, it is $49.95 at Chapters, $36.78 at Amazon, $49.99 at Mastermind Toys and $29.99 at Game Shack.
I really enjoy playing board games with my kids, my husband and my friends. I know once I get the box back out Settlers will be an obsession for a while, as many other games have been for us including Qwirkle, Sequence and Risk. My family seems to latch on to a board game and play it obsessively every night until we find a new obsession. Bargainmoosers, what board game are you obssesed with right now?
(Expiry: Unknown)