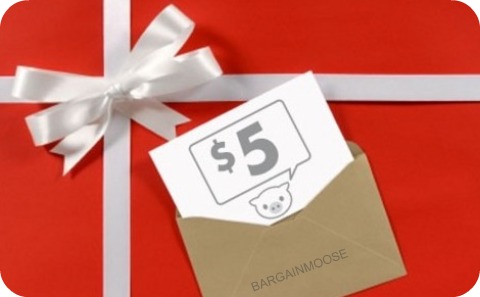 Webpiggy is a quickly expanding 'groupon' site, and for its first deal in Calgary and Vancouver it is offering free $5 webpiggy credit in each. If you don't have an account on Webpiggy, just sign-up, select the appropriate city and request your free credit! If you are signed up... just sign in, select the city (or both like me) and do the same. I clicked through to get mine, and they say they will be emailed out when the offer closes.
It says that the $5 Calgary credit can only be used for Webpiggy Calgary deals, and the Vancouver $5 credit can only be used for Vancouver deals. HOWEVER, I just used the $10 free webpiggy credit I got on the Toronto deal to partially pay for a deal in Montreal, so I believe you can use it across the site.
AKA: I used the $10 webpiggy credit to get $10 off "$14 for 4 sheets of custom-made, high quality, removable stickers from StickerYou ($28 value)" Paid $4. Deal still on HERE if you want to check it out. $10 credit code is: piggyxmas
1 per person, and as this posts you have 1 day and 11 hours (1 day 12 hrs in Vancouver) left to get this fabulous freebie!
UPDATE: Mooser Joy let us know that today the deal is in Montreal as well! Get another $5 credit HERE!