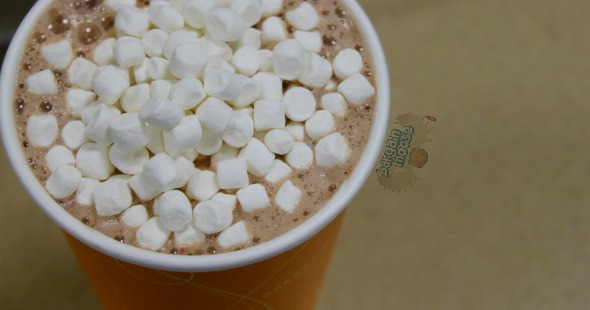 Today's 7-Eleven Canada app is sure to cheer you up and get your weekend started off right. Download the 7-Eleven app now and then head into your closest location to enjoy a free medium Hot Chocolate today only.
For me, I don't care where I buy hot chocolate from - I always love it. 7-Eleven Canada's Hot Chocolate is actually pretty good. If you're not interested in filling up any size cup with a 7-Eleven Slurpee for just $1.49 that is available today only, then perhaps you would be interested in a free medium hot chocolate. All you have to do is download the 7-Eleven app and redeem the freebie.
Personally, I never delete this 7-Eleven Canada app. They usually have pretty good offers and every Friday they release a new freebie. So head on over with your cell phone in hand and claim your free medium hot chocolate, while supplies last. I find that these freebie offers don't normally run out, but it looks like this offer is already about 30% claimed so this one may expire early.
There are plenty of other offers available through the 7-Eleven Canada app as well, so make sure to take a good look and redeem what you like. These offers may vary depending on your location, but you will usually see buy one get one free offers and more. It is quite simple to see if your local 7-Eleven is participating too. Just click the offer you like and you will be directed to your local 7-Eleven shop, map and all.
Some of the other 7-Eleven Canada offers include:
Buy 2 Cadbury Singles chocolate bars and get 1 free
Buy 1 Halls Singles and get 1 free Kleenex Slim or Pocket Pack
Mini Tacos 10 for $2
$0.99 Super Big Gulp
I was talking to my best friend last night about heading to 7-Eleven today to enjoy their Slurpee offer valid today only. Turns out my best friend doesn't like Slurpees at all, but now she can come with me and get a hot chocolate instead. If you are wondering about the Slurpee offer, you can view Kristy's blog post to read all about it. Short version - you get to bring any size cup or container to 7-Eleven stores today and fill it with a delicious Slurpee for just $1.49.
What's your mood today - Hot Chocolate or Slurpee?
(Expiry: 20th March 2015)