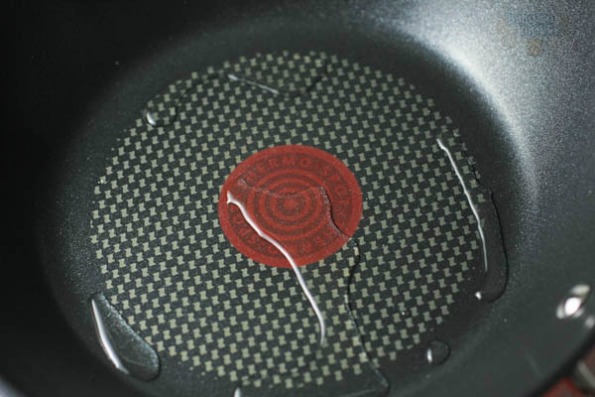 Walmart Canada has rolled back the price on this T-Fal eight-piece cookware set. Previously $69, the cookware set is on sale for $59.97 with free shipping.
While Walmart's previous price was $69, I was shocked to see a similar cookware set at Shop.ca for $134.99. That is even a sale price according to Shop.ca as they list the suggested retail price at $179.99. While the two sets are not exactly the same, they are both start-up sets with eight-pieces of cookware.
Now, the picture on Walmart's site is inaccurate! The website shows an 11-piece set whereas this is an eight-piece set. I read some of the questions and answers where a buyer points this out and asks what is exactly in the 8-piece set. You will receive a:
Five quart dutch oven + lid
Three quart pot + lid
Two quart pot + lid
Two fry pans
If you work out the price per piece, you would only be paying around $7.50 per piece from this set. I think this is an especially good offer for anyone on a tight budget or who has moved out on their own. Reviewers are quite pleased with the set as well. They like how it covers all their basic needs, is over safe (up to 350 F), and is inexpensive. As one reviewer said:
Great set! It is worth the price. You really don't need one of the $200 sets, this one does the trick!
Another reviewer said the set does not quite have everything they want, but it is great to start out with:
I recently moved to my own place and needed pots and pans. Well, the T-Fal set fulfills my most urgent needs. It doesn't have all the items I needed (I ideally wanted a large skillet with lid) but for the price, it's a very good deal. Quality is excellent and I'll definitely be buying again from T-Fal.
I often look at pots and pans sets because they are a basic for every household. This is the cheapest 'complete' set I have ever seen. While I am not a fan of the coating T-Fal uses on their pots and pans, I will admit that nothing can cook an egg like a T-Fal frying pan.
This is a no-risk deal as you can easily return the product in store if you are not satisfied.
(Expiry: Unknown)