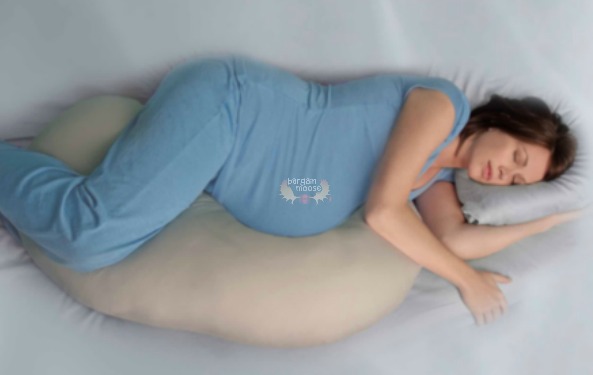 With summer coming, ladies entering their last trimester might not be looking too forward to how uncomfortable they'll be. Sleep can be difficult at this stage, so you'll do anything to be comfortable and get the rest you need before your baby keeps you awake for the rest of your years. Walmart has a good deal on a Sealy SweetPea 2-in-1 maternity pillow, now only $25, was $34.97.
This pillow has a curved design to help me find the right position for rest. I know I found putting pillows between my knees when resting on my side was very helpful.
This pillow also does double duty as a nursing pillow. I nursed my babies for a total of 5.5 years, so I know about nursing and while you don't technically "need" a nursing pillow, it can be incredibly helpful. First of all, if you are new to nursing, it can help you to position baby properly, which is very important in getting the latch right and the flow of milk flowing. Second, your arms can get tired, so this helps prop the baby up, so your hands are free for whatever else you need them to be. I found that many times my babes would fall asleep and this made it comfortable for me to read and such, as I wasn't holding them, but I also wasn't putting them down, which always meant them waking up!
Walmart will ship this to you for free, as always.
(Expiry: Unknown)