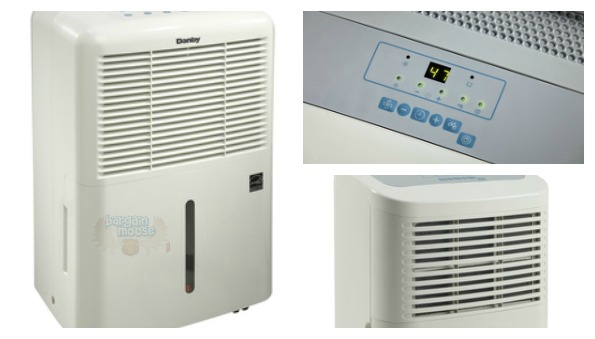 Walmart Canada has rolled back the price on a couple of Danby Dehumidifiers - great for wet climates where moisture is not your best friend inside a house.
The two humidifiers on sale are:
Having lived in a dry climate all my life, I really don't know much about dehumidifiers. However, there is a very positive review for 5/5 stars on the 40 pint Danby:
So far so good. I'm using it in a heated garage 24X24 and it works wonderfully well. The only negative is it receptacle to empty water is awkward and hard to replace, also small but you get what you buy. Also the timer can be adjusted for a % humidity, but if on all the time it goes below 35%, but receptacle full by then and time to empty again. Very good considering better than Whirlpool.
Another customer commented on the 26 pint model:
Purchased this dehumidifier online which was an immediate bonus for me as well it came right to my door, awesome. It has been running almost non stop and doing a great job. I can feel the house not as damp, warmer, especially this winter. I would totally recommend this product and shopping online with Walmart. It was an extremely satisfying experience.
Since we are moving to BC I have a feeling we are going to need one of these or I am going to die of humidity overload!
Enjoy free shipping on your purchases at Walmart Canada.
(Expiry: Unknown)