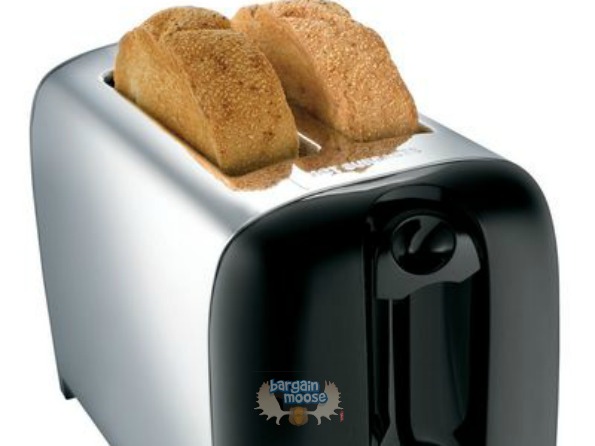 Walmart is having a small appliance sale right now and I found an amazing deal on a 2-slice Coolwall toaster for only $8, originally $17.97 and of course it will also ship for free. There are some other great deals happening too.
With lots of new grads out there, I bet lots of kids will be heading off to college and university in the fall. Whether it is a dorm room or their own apartment, there are a few items they might need of their own, like this toaster. You really can't beat an $8 toaster. This would also make a great camping toaster. We could use this as an extra toaster to take with us to hotels to save on the cost of breakfast (and sometimes dinner) when we travel for the kids.
While this toaster has a crappy review, this is an $8 toaster and I'm sure it at least does the job of toasting toast. Seems pretty basic to me.
If you aren't interested in the toaster, I see a number of other small appliances on clearance, like this Salton cordless kettle with variable temperature control. Last night my mom and I were talking about weight loss and she said it helps to drink hot water with lemon in the morning. She was a little shocked when I told her I don't have a kettle. I could get this one and pay only $37 rather than the original $74.88. I like that it has temperature control as I don't like scalding hot water in my tea.
(Expiry: Unknown)