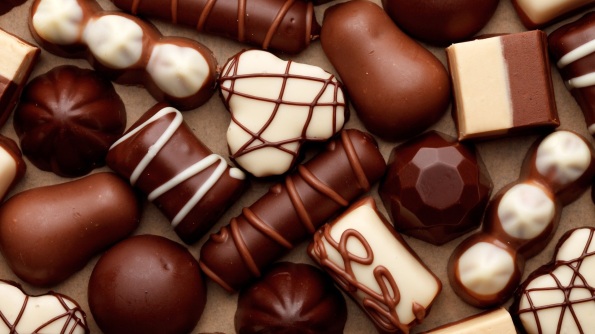 Okay, so Christmas shopping is over but... that means that Walmart Canada is putting all their Christmas gift baskets on clearance sale - including the ones full of delicious candy and chocolate! Right now you can shop at Walmart.ca and get candy and chocolate gift baskets on clearance sale for as low as $1.39 - which is a stellar deal. There are a few different shipping options that will come in handy as well, since most of these will be sold out super quick in stores.
This sale. is. dangerous. Giving me a discount this hefty on chocolate is like giving a fat kid cake. It never ends well, especially for my thighs. Nonetheless, there are some fab discounts to be had here. Chocolate gifts start as low as $1.39, and if you are just consuming them yourself then who cares if they are shaped like adorable little reindeer. Get in my belly Rudolph!!
So the very first chocolate that catches my eye is the After Eight Thin Dark Chocolate Mints. These things are delicious and were quickly added to my shopping cart when I realized that the price was just $6.50 down from $13. This set even comes in a gorgeous London skyline tin that you can reuse in the future.
Are Turtles more your thing? Then check out the Turtles Pecan Praline Chocolates. These treats are going to blow your mind! I just love them. They were originally $10 and are on sale for $5, and I could easily buy 10 boxes of these babies. The great thing about ordering online is that I can hide the treats from the rest of the family!! These chocolate will be greatly welcomed to join my wine and bubble bath.
When it comes to shipping, there are a few different options to choose from. If you spend $50 or more on chocolate like I did, then you will get free shipping right to your front door. From previous experience, food purchase have never been broken or crushed in shipping from Walmart.ca so I am not too worried about that. If you are worried about the delicious goods getting damaged, then you can opt for free pickup at your local Walmart Canada Grab & Go locker, or even have the purchase sent to your local Canada Post Office for free.
Moosers, did you just get carried away with chocolate purchases!?
(Expiry: Unknown)