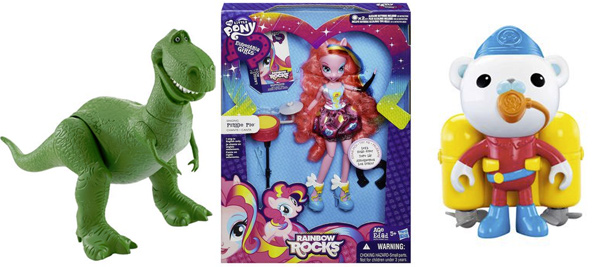 Yesterday, you might have noticed that here on Bargainmoose, we did a number of hot toy deals from Walmart Canada here, many of which sold out within a very short space of time. I was chatting with Brooke about it last night, and we realised that the toy clearance section seems to have been completely re-stocked with a TON of new items, loads of top name brands at hot discount amounts! I'm not 100% sure of what the highest percentage discount is, but I'm seeing deals at up to 80% off, with prices starting at ONLY ONE DOLLAR!
We're already talking about Christmas on here and we have been doing so for a while. If you're not getting in to the Walmart sale, planning ahead and buying these deals now… then you're not a true money-saving Mooser!!
There's a huge range of toys on offer, and I can only highlight a few in this blog post. A couple of examples that aren't sold out yet:
I cannot stress how SUPER-FREAKING-HOT some of these prices are!
Speed is of the Essence
These deals are NOT lasting for long. If there's something you are even remotely interested in buying, please buy it right away then think about it later. Stock is limited and sells out fast. Sometimes when we are writing up a blog post, the item has gone out of stock in the few minutes it's taken us to prepare a post! Buy now = save more.
Shipping Details
Spend over $50 and your order will get shipped for free to your home – this would be very easy to do. If your order is less than $50 though, you might want to just order online and collect it for FREE at your local store or Canada Post location.
(Expires: unknown)