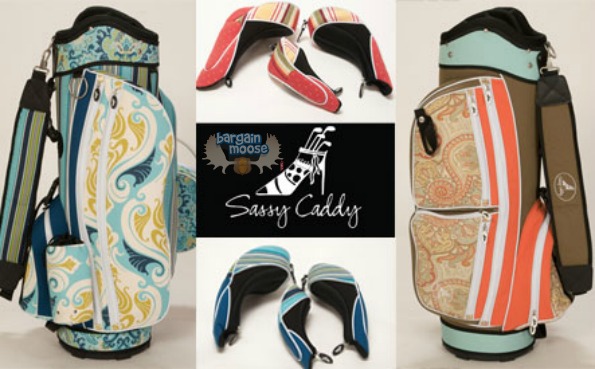 Right now there is a WagJag deal on for stylish and sassy women's golf bags, now 52% off.
If I was a golfer, and one day I plan to be, this would be the golf bag that I would choose. I don't want a plain old bag to hold my clubs, I want a Sassy Caddy bag in Flirty or Classy or even Breezy. I love all of the patterns and designs of these bags.
Regularly $269 a bag, you'll pay only $129 for a Breezy, Classy, Flirty, Groovy, Preppy or Zesty bag and get 25% off shipping. For $169, you'll get a Classy, Flirty, Groovy or Preppy bag, a matching towel and a three-set of head covers, along with 25% off shipping (with a value of $331). You can buy three vouchers for yourself and three for others, but can only use one per order. Simply redeem online at the Sassy Caddy website. Your voucher expires August 24th, 2013.
Made from weather-proof and fade-resistant materials, these functional and stylish bags also have a snap-off purse, a velcro patch for your gloves and a drink holder. If only they could carry themselves, you'd be grooving.
Tax and shipping are extra (but you'll get 25% off shipping, which doesn't appear to cost too much).
(Expiry: 25th May 2013)