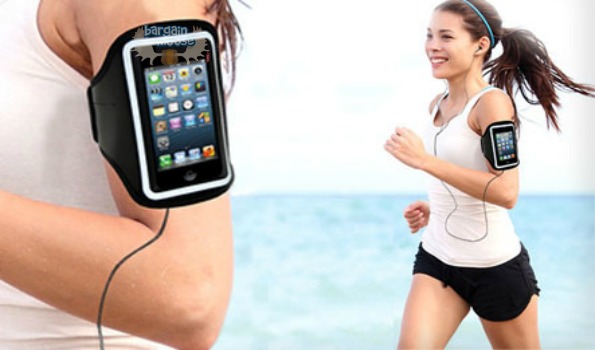 WagJag Canada has an amazing deal on iPhone or iPod armbands, with one for $12 and two for $18, regularly $25 each.
This post really excites me because this is something I desperately need and have been waiting for a sale to find. I actually don't have an iPhone but my phone is the same size so I know it will fit. I'm tired of those moments at the gym on the treadmill where my phone is resting on the screen and I accidentally hit the wire and the phone falls onto the treadmill and then goes flying off the back. Good times! It also would be nice to not have to hold a device for my music while I am on running.
You don't even have to be an exerciser to enjoy this armband. Imagine the freedom of talking on the phone while keeping your hands free. The phone fits snugly into the armband and a velcro strap attaches comfortable to your upper arm. There are a number of colours to choose from:
black
grey
red
purple
pink
blue
This makes it easy to distinguish whose is whose when you get more than one. You can buy as many as you'd like and by simply buying the WagJag deal, your armband(s) will be shipped to you at deal end. Shipping is included!
(Expiry: 30th April 2013)