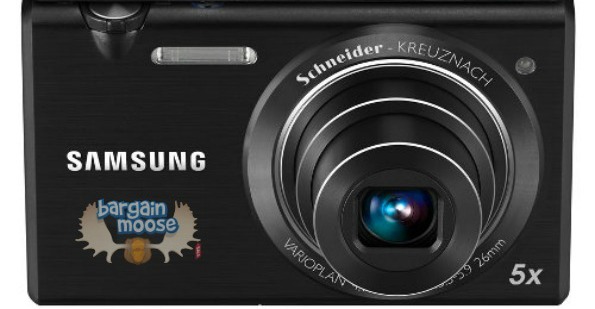 Visions Canada has the cool Samsung MV800 multiview camera on sale for $198 (reg. $278). The camera also comes with a bonus case and 4GB memory card with a value of $25.
The Multiview MV800 camera has 16 MP, 720P resolution, 5x optical zoom with 26mm wide-angle lens and a 3" touchscreen.
The 3" flip out LCD touch screen let's you track your shots at any angle - above your head, self portraits, or low angles and the smartphone-like touchscreen lets you scroll easily through menu options.
Other cool features in this camera are Picture in Picture, Live Panorama, and HD movie recording.
Included with your camera are a rechargeable battery, AC adapter, USB cable, and wrist strap. There is a bonus camera case and 4GB memory card included as well, a $25 value.
This camera ships for free from Visions!
Expires: 2nd May, 2012