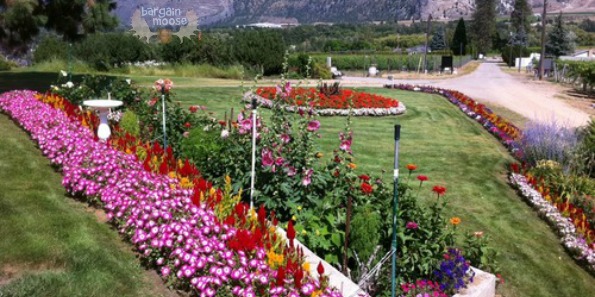 Veseys has a number of promo codes out right now that could save you up to $100 on your purchase to get ready for gardening season.
Click here to shop @ Veseys.com now
Coupon Code: S4A50
Discount: $50 off $100 on bulbs
Coupon Code: S4A10
Discount: $100 off $200 on bulbs
Coupon Code: S4AF4
Discount: Free shipping
Expiry: 12th March 2014
Depending on what you need and how much you spend, that will tell you which coupon code you'll be using. If you are a big spender, you might want to save the $100 on your $200 purchase. If you are a moderate spender, saving $50 on $100 might be good enough. If you aren't going to spend that much, take advantage of the free shipping instead. Shipping starts at $5.95 and goes up, so this is also a high-value coupon.
As you may remember, my nickname is the "plant murderer" according to my husband. I have quite the brown thumb, but every year I try and try again. My favourite thing to grow is vegetables, because eating out of my own garden is immensely satisfying. I really try to eat organic most of the time, so I would definitely grow organically and Veseys has a huge selection of certified organic vegetables. I noticed they have Aunt Molly's organic ground cherries, which I tried for the first time last  year and have to say I love them! They taste like a cross between a grape and a cherry.
Check for the rest of our Veseys coupons in the forum.