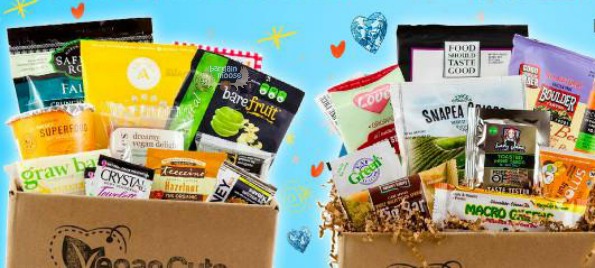 If you are a vegan, or trying to become one, check out this new to Bargainmoose store called Vegan Cuts. Self-proclaimed tempeh lovers, the owners of this store wanted people to have choices for vegan foods, clothing and more, so they started this really cool store. They are also having a sale on right now with up to 60% off select items, so check it out.
On top of selling items like foods and housewares, Vegan Cuts has a snack box subscription and a beauty box subscription too. In the shop section, be sure to modify your search to "ships to Canada" to find the items that ship to Canada.
If you are thinking of doing a complete detox, you should check out the 4-week RawJuvenate complete organic detox. It includes a super green drink mix, pea protein powder, aloe, a daily probiotic and fiber. It was selling for $210 and is now only $89.
This wood fox necklace is very cute and stands for so much. Check out why you should buy this necklace and how you can donate to two great charities with your purchase. It is now only $15, was $20.
Shipping costs are listed on each individual product, with some being reasonable, some being what I'd call high. If it is an item you can't easily get, then the shipping may well be worth it.
(Expiry: Unknown)