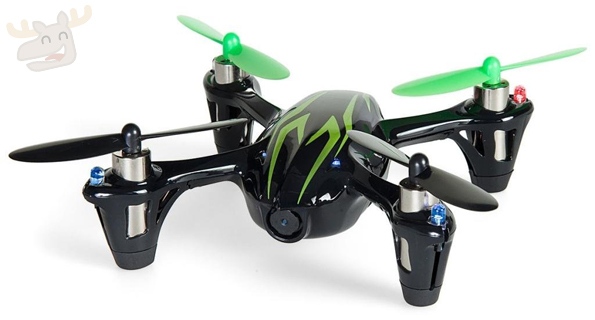 There are a couple of RC Quadcopters in the "movers and shakers" section of the toy department at Amazon Canada just now. You can choose from two different models for only $14.10 with free shipping right now! Super-low price, eh? These RC Quadcopters are sold from a marketplace seller on Amazon (Terminal Click). The full names of the quadcopters are:
These quadcopters will actually ship from China, so I wouldn't expect this to arrive at your door tomorrow – it could be a few weeks. There aren't many left in stock, so order fast if you are interested!
Out of the two models mentioned above, I think the one with the camera would be more fun, even though it's a very low resolution camera (0.3MP). If you do go for that one, just note that it requires a micro SDHC card for recording video.
It's a very hot price because if you compare quadcopter deals elsewhere, there really aren't any at this low price point, even when you look at the Chinese based retailers such as Aliexpress and Dealextreme. And if you compare to Canadian online retailers, you're talking about paying at least $65+.
I think this could make a great Christmas gift idea for a young kid! And at this price, it's a superb deal. Buy fast, it may not last long at this hot price!
(Expires: unknown)