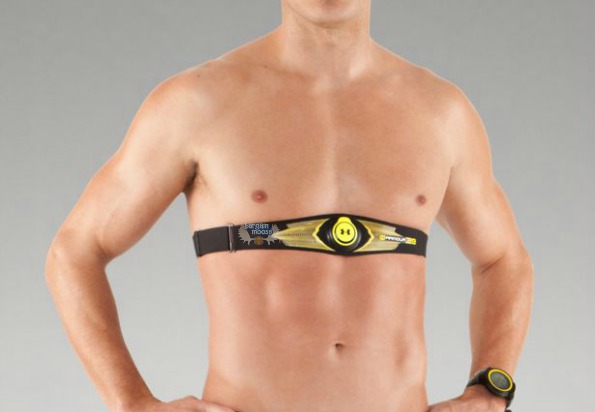 Under Armour has a fantastic deal on right now, getting you the Armour39 heart rate monitor and chest strap for only $34.99 with a regular price of $114.99, if you use the promo code below. That's a savings of $80 on this unit!
Click here to shop @ Undearmour.com now
Coupon Code: ARMOUR39CA
Discount: $80 off
Expiry: 15th November 2014
While the expiry is well into November, I think that this could be a hot item that will sell out quick. If you are athletic and need to monitor heart rate, calories, intensity, this baby will give you real time data. It doesn't just give you averages, but the actual data you need. You wear this over your chest and you can track your stats on your phone as well. It is sweat-proof, so feel free to work your butt off and it won't damage the monitor (just don't swim in it). On top of that, it will wick the sweat, so you don't get yucky rashes under the monitor and so you don't need to adjust it when you get all slippery.
It has a large number of reviews on the Under Armour page, giving it a total rating of 3.5 out of 5. While that isn't incredible, it is still pretty nice. As always, you should read the reviews to get a good idea of where it fails in case it is or isn't that important to you. It looks like it might take some figuring out at first, especially with using the app.
Here is an honest review:
So far I've done the assessment and one spinning session and have been very pleased with it's performance. It worked really well with mapmyfitness (valuable to me as it syncs directly with myfitnesspal, also a recommended app), displaying quasi-realtime heartrate and estimated calories burned. As it's the first HR monitor device I've owned I'm really looking forward to using it as a learning tool in catering my workouts appropriately. The WillPower score seems a little gimicky to me, will use it more for hitting my target HR zones.
Of course, I looked for prices otherwise and found this exact unit at Sportchek, where it sells for full price. The lowest I found it was on Amazon.com for $57.49.
You'll also get free shipping on this and if you want to check for more Under Armourcoupons codes, you'll have to visit the forum.