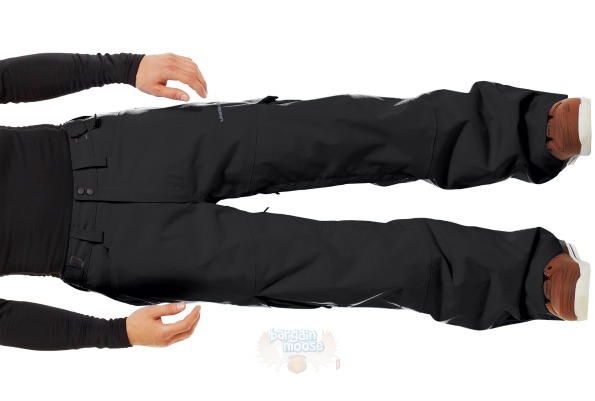 Snow is coming. Prepare for winter with the Men's ColdGear Infrared Snocone Pants from Under Armour. Originally $184.99, these snow pants are now on sale for $104.99, thus saving you $80.
There are so many reasons to like this deal. First of all, you save 43% on the original price of these snow pants. As we are just entering the winter season, that is a pretty steep discount to see this far into October. Not only do you save $80, you also have a full selection of sizes. Small through extra-large is still in stock at Under Armour Canada.
The ColdGear pants are 100% waterproof and breathable. They are filled with Primaloft insulation, which is lightweight, water-resistant, breathable, and you can compress it without losing warmth. Insulation inside the pants is strategically places at places where you need it more. The main body has 40g with the seat and knees at 60g for extra warmth.
Frankly, I had no clue what infrared pants would be but the description says it is a print technology used on the interior to retain heat without adding weight to your pants. These sound great for anyone who works outside in the cold. Speaking of working in your snow pants, they come with a built-in boot gaiter (6" zip gusset) to secure around your boots and prevent heat loss. The waistband is adjustable and has belt loops so you can secure it yourself. There are also several pockets for stuffing hand warmers, snack bars, and other goodies.
All pants appear to have a 32" inseam that will work for many men but not all, unfortunately. It is a shame they do not have a couple different lengths so that the tall and the short have better options. There is nothing like poor fitting snow pants to dampen your mood.
There are two matching jackets for these ColdGear Infrared Snocone Pants and both are on sale. Pick up the Men's ColdGear Infrared Tripper 3-in-1 Jacketfor $206.99 (Was $344.99) or get the Men's ColdGear Infrared Alpinlite Max Jacket for $138 (Was $229.99). Sizes are limited in both the coats with medium, large, XL, and 3XL represented.
Under Armour offers free shipping on orders of $75 or more so any one of these three items will ship for free. Get yours now before the weather turns cold and you are knee deep in snow.
(Expiry: Unknown)