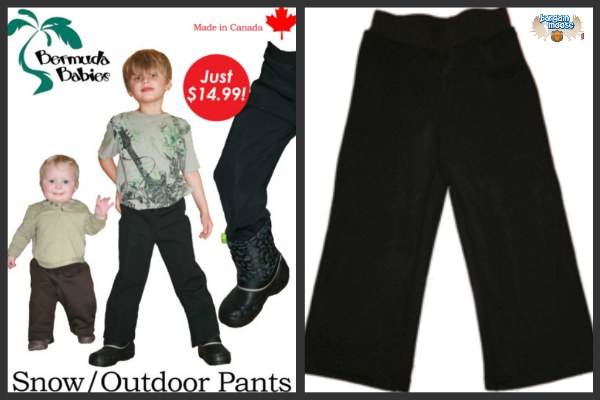 True Cuddles is offering 40% off kid's sizes 2 - 8 snow pants. Available in black, brown, gold or silver for $14.99, originally $25 each.
About these great snow pants:
Bermuda Babies light-weight snow / outdoor pants are warm without being heavy or bulky. Snow, mud and dirt just brush off the sleek breathable, water-resistant fabric. Wear them overtop of pants or on their own, tucked into boots, or out. They are machine washable, stretchy, available in sizes 2-8yrs and five colors. This unique fabric is from Switzerland, but the pants are sewn in Vancouver, Canada
You will get a free headband/earwarmer if you buy a set of the silver or gold pants. Shipping is reasonable, starting at $5.99.