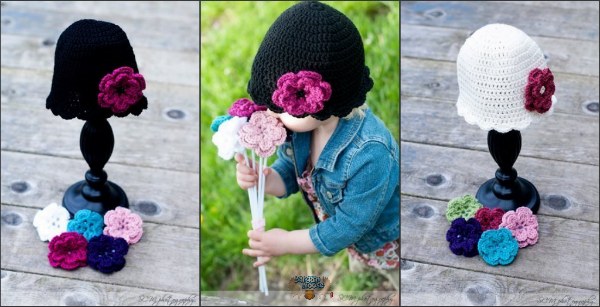 Get a Pretty in Pink Crochet hat from True Cuddles for only $19.99 plus shipping, regular retail price is $28 each. They are available in cream, brown and black. Each hat comes with five coloured flowers that are easily switched by placing them over the permanently attached button. Size 3mo - 6yrs, however selling out quickly.
These hats are hand made and just lovely! Having the 5 different coloured flowers will allow you to match the hat to your child's wardrobe. :-)
Shipping is a flat rate $3.99 within Canada and the US for up to two hats, an additional $2 per hat after that.
Deal ends when the hats sell out, or Monday.