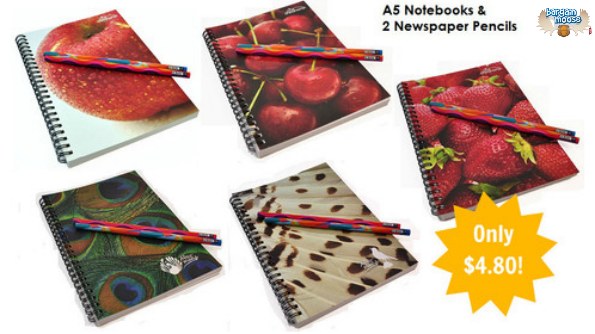 True Cuddles is offering 40 - 50% off Gifts for Teacher including notebook & tea combinations, steel water bottles and totes.
Prices are quite reasonable. For example the A6 Notebook with Tea / Morning Secret Tea is only $5.79, Two Shopping Totes in the Cornflowers design are only $9.60 and the 500ml Stainless Steel Water Bottle (your choice of 4 designs) runs $9.99.
Shipping ranges depending on what you buy and what province you are in. However, it is probably not advantageous to buy only one thing and pay the shipping for it, as your savings would be eaten up buy the shipping. Maybe team up with some friends and get a few things.
Expiry: Approx. 29th, May 2012