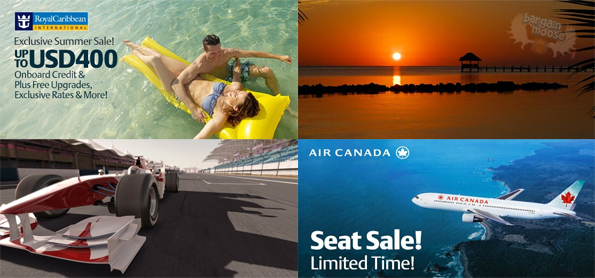 There are a few deals happening online at Travelocity.ca just now which I would like to highlight, as I am sure some of you are thinking about booking a summer vacation soon.
A rough breakdown of some of the current deals:
Of all of the above deals, I would be most tempted to go for the Royal Caribbean cruise deal. I was on a cruise with them a few years back and both the journey and the service was amazing. Now that my little girl is 3, I think she'd really love it too - they have excellent facilities for kids as well. I'd also be quite tempted to check out the Central American vacation packages - it's on my bucket list of places to go in the world. :)
I didn't have a vacation last year - I bought a house instead. And I don't think we're having a vacation this year either - I had a baby instead!