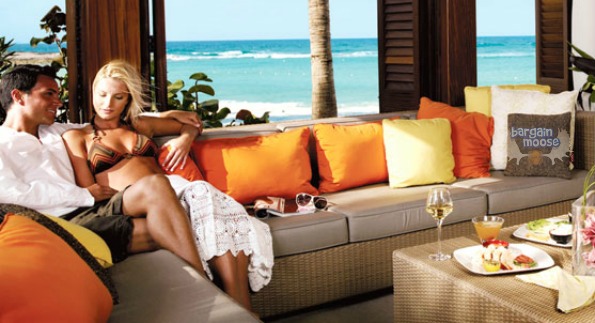 Atlantis in the Bahamas is having its biggest sale of the year with astonishing prices for stays in their hotel. These are the lowest prices ever advertised for them!
There are two places I really want to take my children as soon as possible. I'd love to travel the world with them, but these are more affordable and realistic options. The first is Disney, as they've begged me a million times to go there already. The second is the Atlantis Resort in the Bahamas. I have visited there while staying in the Bahamas and it is definitely a sight to behold. There is so much to do there, kids and adults will not be bored for even a second. I'm really considering talking my husband into this deal, since the prices are just so great!
With travel for this fall, from September 2nd to November 2nd, I think that is the absolute best time to go. Resorts are less busy in the fall and the weather is beautiful, not too hot and not too cool. Choose between the iconic Royal Towers for only $149 (reg. $449) a night or the five-star Cove Atlantis for $279 (reg. $640) a night. Prices are in U.S. dollars.
You can choose better view rooms for just a little more. I priced out five nights for my family (two adults, three children) and it came to only $596 plus $286.80 in fees and taxes for a total of $882.80. Usually only four people are allowed in a room, but because one of my children is under five, he is allowed and we don't have to book a second room.
Although you don't get food with this deal, you get so much more and for only $149 a night, you can't even get a deal this good in Canada or the U.S. This deal includes admission to the 141 acre waterpark, which is one of the largest in the world, access to the lagoons, use of eleven different pools, three private beaches and two river rides. They have a giant aquarium, which is also great to do on rainy days and is free for Atlantis guests.
You'll also get $25 free to play in the slots, a special twilight rate for golf and special rates for kid's adventures.
Ok off to convince hubby... stay tuned!
(Expiry: 11th June 2013)