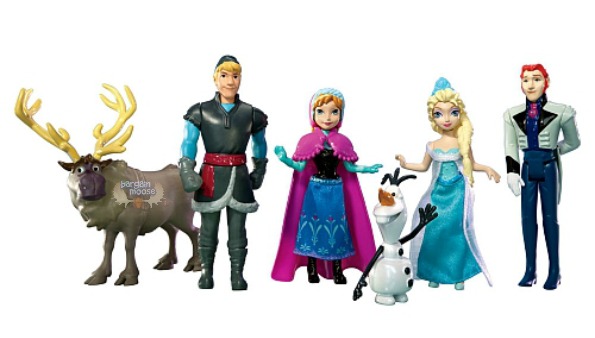 Toys R Us has release both their Black Friday and Cyber Monday flyers so you can get a headstart on making your lists for shopping for the kids this Christmas. There are quite a few great offers, which you can check out for yourself, but I'm going to highlight a few of the hottest ones.
Click here to check out the Black Friday & Cyber Monday flyers
Click here to shop @ Toysrus.ca now
If you are planning on shopping in-store over the weekend, if you spend $100 or more (and I know you will), you'll get a $15 savings card to use in December. If you want to shop online, because seriously - no crowds, screaming kids and no disappointment when your item is not on the shelf - you'll get free shipping on $25+.
One of the things top on my kid's Christmas wish list is the new Skylanders Trap Team. On Black Friday weekend, you can get the starter pack for only $49.97, regularly $84.99. This is one I'm definitely going to get!
Last night I asked my youngest what he wanted for Christmas and he said Lego. I asked him about other toys and he said "no, just Lego". I guess he knows what he wants! Luckily for me, select Lego sets will be 30% off for Black Friday.
Other items of note:
Toys R Us isn't just toys either. I found a very hot deal on these Heys xcase mini 18" suitcaseswith LED light up wheels. There are lots of other colours, but the silver looks so nice! We are taking a trip south as our Christmas gift for the kids, and this is the perfect gift for them as they only have babyish suitcases. These are regularly $49.99, but will be $24.97. Heyssells these for $69.97!
Like I said, there are tons of other deals so you'll want to look through the two flyers now and figure out what you want and get up and get it on Friday or Monday! If you want to look for hot deals for Black Friday and Cyber Monday, don't forget to check out our dashboards!
[gallery columns="4" link="file" ids="196979,196980,196981,196982,196983,196985,196986,196987,196988,196989,196990,196991,196992,196993,196994,196995,196996,196998,196999,197000,197001,197002,197003,197004,197005,197006,197007,197008"]
(Expiry: 1st December 2014)