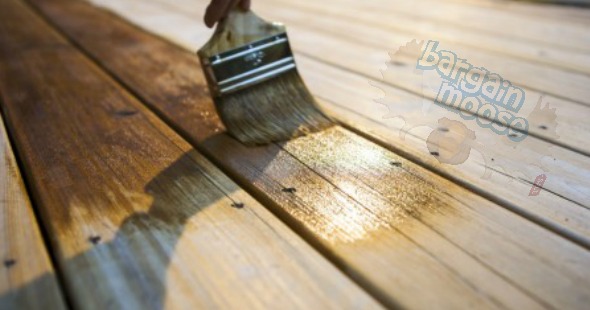 Renovating your home can be intimidating - whether you are looking at it cost wise or task wise. You can either pay someone big money to get the job done, or risk being on that TV show where they feature horribly done home renovations. If you are wanting to learn some tricks of the trade and walk away with a free sample or two, then you should check out the free home & garden workshops that are offered at Home Depot Canada stores. Each month there are different workshops available for men, women and children.
Build A Minions Scooter Kids Workshop (Saturday, July 11th @ 10 AM)
This one is so popular that online registration is already closed. You will have to contact your local Home Depot Canada store to secure your spot for you and your kiddo. This workshop is best for kids ages 4-12. Kids will learn how to build their very own Minions Scooter using a safe hammer and glue.
Build An Address Display Do-It-Herself Workshop (Wednesday, July 15th @ 7 PM)
Ladies! Here is some fun for you. This Do-It-Herself Workshop at Home Depot Canada will teach you how to create planters from simple materials like wood and fake plants. You will learn what materials and tools are needed to build an adorable address display, as well as how to prep the wood properly and assemble it by using the plans. This particular workshop is not available at a few locations.
Install Laminate Flooring Workshop (Sunday, July 26th @ 1 PM)
In this workshop you will learn to cut and lay laminate flooring within one hour. You will also learn how to undercut door jambs to make your job look professional.
Maintain A Deck Workshop (Saturday, July 18th @ 10 AM)
One of my biggest chores this summer is keeping the deck clean! I just want it to look new again, is that too much to ask? If you are in the same boat, attend this Maintain A Deck Workshop at Home Depot Canada and learn how to freshen up your deck in an hour. You will learn how to apply a finish remover, how to battle mold and mildew as well as how to brighten and refinish your deck.
These workshops will give you a list of all items needed to get the job done, so you won't end up returning to the hardware store multiple times to get your job done. So Moosers, which free workshops will you attend?
(Expiry: 26th July 2015)