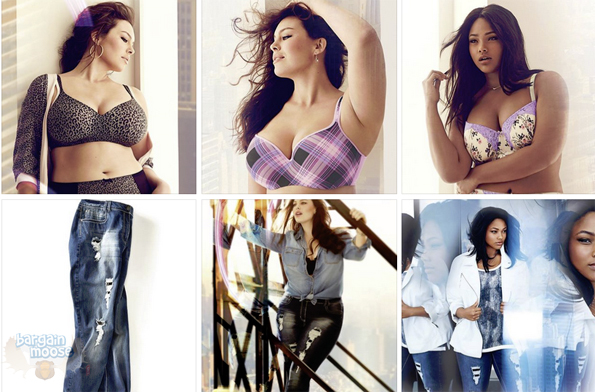 For two days only, the popular plus-size retailer Penningtons.com is offering a bit of an extra discount on their sale items to celebrate Valentine's Day. The items in the sale section are already discounted on their regular prices, some by up to 30%. But if you browse the sale section and pop something in your shopping cart, you will instantly see it discounted by a further 60%! On top of that, Penningtons is also offering free Canadian shipping with no minimum spend, which makes for an even sweeter fashion bargain.
If you hit up the sale section on Penningtons, have a good browse to see if there's anything that catches your eye. Sizing is a little spotty and you might have to have a good hunt to try and find items in your size… but if you do find them, they're going to be excellent prices. Let me show you a few of the types of bargains you can aim for.
As you can see by the discount amounts shown, there are some pretty steep reductions – the only issues is finding your size. :)
Though the free shipping doesn't seem to be advertised anywhere on site, I tested out a sale item through to the last page of checkout, just to make sure. You can see the results in the screenshot here:

Standard shipping was $12.50 before that promotion was applied, so the free shipping, no minimum, is an absolutely excellent deal.
(Expires: 15th February 2015)