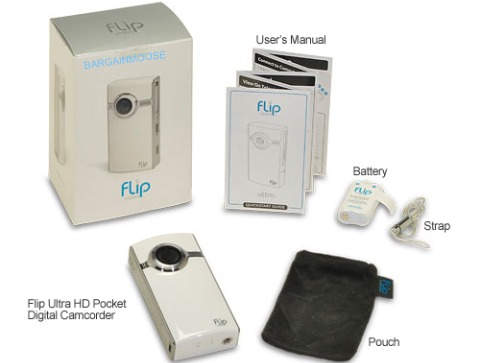 If you didn't get a free one at Old Navy on Boxing Day... TigerDirect.ca has an amazing deal on this Flip Ultra HD 120min Pocket Digital Camcorder. These things seem like a new fad, and this is a great price for one: only $79.99, $75 off after coupon! It has 120 Minute Video Capture, 8GB HDD, 2.0" LCD and is white.
Click here to check the Pocket Digital Camcorder out on TigerDirect
Discount: $75 Off
Coupon Code: VZN16396
Expires: 31st, December 2010
I priced it out to be sent to my place and including shipping and tax after the coupon it was $90.25. I did a little price comparison and found a similar item for $99.99 ($60 off) at Chapters, but it is only a 4GB. So this is a rather good deal.