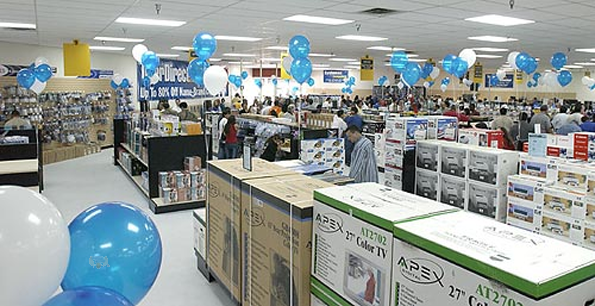 Hey there, my fellow Bargainmoosers! I found a pretty interesting deal from Tiger Direct, where you can save $30 off your order when you spend $125. In order to qualify for this deal, all you need to do is select MasterPass when you're finalizing your order. MasterPass is a newer payment system that is apparently competing with PayPal, so they tried to make this deal as enticing as possible. You'll also have to pay for shipping when you're ordering an item from Tiger Direct (it varies depending on what you're ordering), but you can also find some products that can allow you to get free shipping (click here to check out all the products from Tiger Direct that you can get free shipping with).
There are plenty of items that you can pick up from Tiger Direct! Whether you're looking for a computer, a tablet, a laptop, a flat-screen television, speakers, video games, or even office supplies, you can find plenty of products to garner your interest at this store. You can pick up some decent deals at Tiger Direct this week, including this Sceptre 39" 1080p LED HDTV ($229.99 after rebates, $199.99 with this MasterPass promotion). and thisSamsung 32" LED TV ($249.99, $219.99 with this MasterPass promotion).
Tiger Direct is a fun store to shop at. There are always enticing deals available each day from this retailer, and it helps that they have plenty of different products to choose from. If you're looking for great deals on electronics, then you should look no further than Tiger Direct.
If you were to buy a similar Sceptre 39" 1080p LED HDTV from Amazon's American website, it would cost you $349 US. I've included a snippet of a review of this TV from a satisfied Amazon customer below:
Very satisfied with the TV so far, really has awesome colour and wicked definition when watching movies, videos, TV, and if your going to use with a PC or console it's incredible. I highly recommend - at this price it's well worth it.
Although this promotion is valid until November 9, it's also limited to 3,333 orders, so take advantage of this deal while you can! I hope you all enjoy your Thursday!
(Expiry: 9th November 2014)