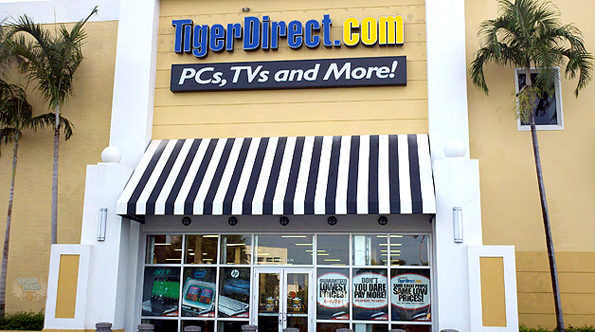 Hey there, Bargainmoosers! Tiger Direct is currently having a limited time promotion where you can get $20 off your order of $100 or more when you're shopping online. That's not a bad deal, folks! All you have to do is click on the promotional banner in the link below, and enter your email address. Tiger Direct will then send you your personalized coupon code. Keep in mind that Tiger Direct charges for shipping (which depends on the items that you're purchasing).
Tiger Direct has a myriad of great electronics that you can choose from. They usually have some very decent prices as well! You can choose from many computers & tablets, cameras & camcorders, toys & games, TV & home theatre merchandise, and even office equipment & supplies.
There are some good deals currently available at Tiger Direct, including this Lenovo ThinkPad Yoga S100 Intel Core i5 Touch Notebook Computer that's currently on sale for $799.99 (this was previously retailing for $1299.99). A similar laptop is currently on Amazon's American website for $1302.99 US. This is also one of the rare items on Tiger Direct's website that qualifies for free shipping!
Now that Christmas is just around the corner (Halloween is going to be this Friday, people - that was fast), it may be time to consider doing some early holiday shopping. The best part about hunting for potential presents online is the fact that you don't have to endure long, annoying line-ups that you'd usually have to deal with at retail locations! Plus, if you start shopping now, you won't have to worry about stuff becoming out of stock (at least not as frequently). Don't you hate when that happens?
I've listed a snippet of a review of the Lenovo Thinkpad Yoga from a satisfied Lenovo customer below:
I have had the Thinkpad Yoga for two months now and it has exceeded my expectations. I am a college student and it does what I need and more. This product offers all the add-ons and feature you could ever want. Its absolutely amazing and I love it.
Check out this sale, my fellow Bargainmoosers! I hope you all have a great weekend!
(Expiry: Unknown)