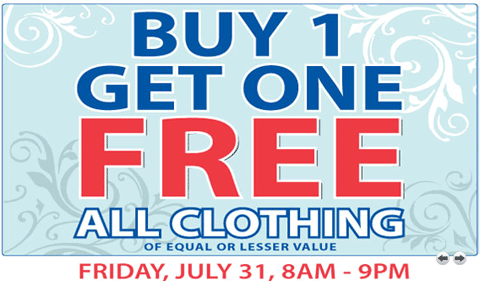 There's a 1 day special this Friday at your local branch of The Salvation Army Thrift Store. All clothing is buy 1 get 1 free! If you buy any 2 items, you only pay for the most expensive, and you get the lesser valued item for free.
The event will be running this Friday, the 31st July 2009, 8am to 9pm only. I'm guessing it applies to multiples... if you buy 4 items, you get the cheapest 2 for free, etc.
Don't forget that there are heaps of free Canadian coupons for the Thrift store on the Bargainmoose blog. You could print some out, take them with you and try and get a good deal.