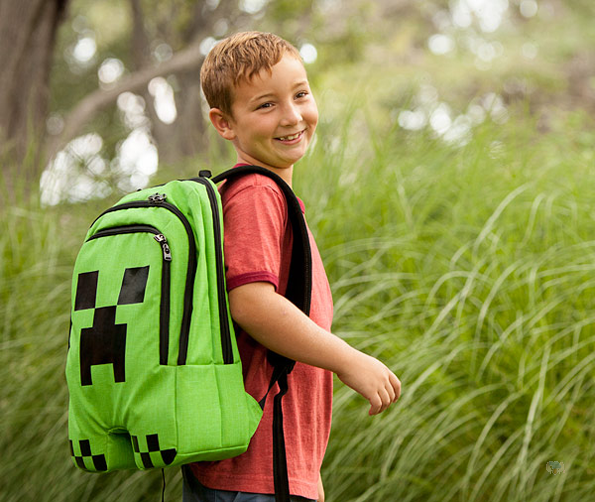 It's a great day to be a Think Geek fan! Today, you can reap the benefits of these Think Geek promo codes, and they're pretty sweet! One of the promo codes is only valid today - it allows you to buy 1 product and get 1 50% off! The second promo code lasts until November 23rd, and it will help you save $10 on your purchase when you spend more than $40 on Minecraft merchandise. Shipping costs seem to vary, but when I estimated the cost for shipping one item, it was $13.23, but it will likely be more pricey when you're ordering multiple items. You may also have to pay custom fees and/or taxes, according to the Think Geek website. Also, keep in mind that all products on the Think Geek website are in USD.
Click here to check out this deal @ Thinkgeek.com now
Coupon Code: SWINGLINE
Discount: Buy 1 get 1 50% off
Expiry: 17th November 2014
Coupon Code: BUILDMODE
Discount: $10 off $40+ of Minecraft items
Expiry: 23rd November 2014
There are many great products that you can find on the Think Geek website. If your child is a big Minecraft fan, then you should consider checking out some of these items. They have some great merchandise available, like this Minecraft Creeper Backpack ($39.99), a Minecraft Creeper Plush with Sound ($39.99), Minecraft Cookie Cutters ($19.99), and best of all, this massive Creeper Body Pillow ($69.99).
You can use both of these promo codes during your order (I was able to successfully do this), so that's a great bonus! So you could effectively purchase a Minecraft Creeper Backpack ($39.99) and Minecraft Creeper Plush with Sound ($39.99), and when you use both coupon codes, you'd get both of these items for just $49.99 (plus shipping).
If you wanted to buy a Minecraft Creeper Backpack at Hot Topic, it would cost you $49.50 US. I've included a brief review of this backpack from a satisfied Think Geek customer below:
Yay they adore them and the back pack is of great quality. Thanks geeks :)
Happy hunting, Bargainmoosers!