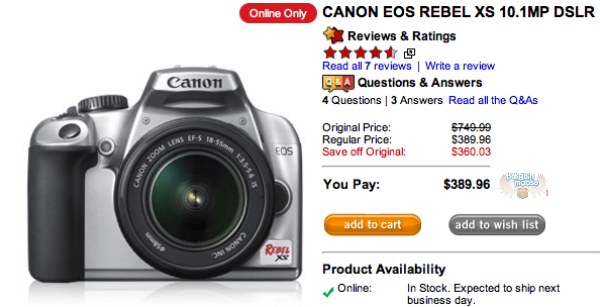 If you have been itching to get your hands on a DSLR camera but they just cost too much, consider this your chance. The Source is selling off their display models of the Canon EOS Rebel XS 10.1 MP DSLR for only $389.96!
I phoned The Source as the ad does not mention what lens it comes with, and was told it comes with the 18 - 55mm lens shown in the picture.
This is a great deal if you are really wanting a DSLR but can't afford a full priced one. The display models come will full manufacturers warranty, so you will have no problems there. With this offer you can get one for under $400!
Anna and I both have DSLR cameras, she has a very nice Nikon, and I have an entry level Sony. We both don't know how we survived without one. There is just so much beauty in life to capture!
This is an online only deal, no idea when it ends. Get free shipping to your local store.