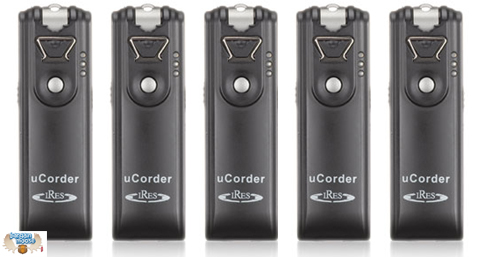 This is the daily circuit breaker from The Source Canada, so it is available for today only (Thursday 16th December 2010). They are selling the uCorder IRDC250 Wearable Camcorder/Webcam for only $49.96, down from $119.99.
Features:
2GB internal memory
Up to 2 hour battery life
1-year warranty
It looks like an interesting little device, I've never seen anything like this before. I think kids would love it - being able to walk around and film things. I can't think of very many practical uses for it... only fun ones. Perhaps for a skateboarder to attach on to their clothes and film some high speed videos. Alternatively, when it is connected to your computer, it would act like a normal webcam.
There aren't many customer reviews of this item on The Source - only 4, with 2 positive and 2 negative. Over on Amazon.com, the device retails for $100, and there are a few more customer reviews if you want to have a read.
Remember, you can order this item online, then collect at your local store for free - this is especially handy if you plan on collecting it before Christmas.