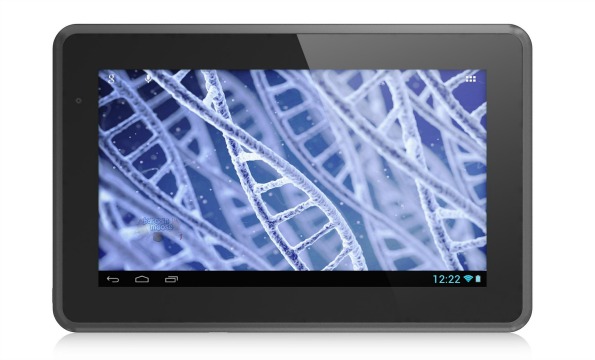 The Source Canada is selling the Hipstreet ATOM 7" 8GB Tablet for $49.99. Currently they are also offering free shipping on orders of $20 or more (through May 7th) so the tablet will ship for free to you. While this product isn't exactly on sale, it is a phenomenal price for a tablet and thus I am calling this baby a deal.
So, the natural thing to do in a situation like this would be to price compare, right? The problem with that is that Amazon Canada, Best Buy, Future Shop, Newegg,ca, Shop.ca, and Tiger Direct Canada ALL do not carry this tablet. In fact, outside of The Source it seems impossible to find this tablet available in Canada. If you price compare with other Hipstreet models you will find that this tablet is about $30 less than any other models, even other 7" tablets around 8GBs.
This little tablet is packed full of features. It is a full 7" touchscreen tablet with Android 4.1 Jelly Bean. Don't let the 8GB internal storage scare you, it is expandable up to 32GB with a microSD card (buy that separately).
The tablet comes with a 0.3MP front-facing camera, built-in speaker, and a mic for keeping in contact with friends and family. Your tablet won't be slower than molasses in January either with a 1.2GHz CPU, 512MB RAM, and 400MHz GPU.
I think this beauty is a real value buy so check it out!
(Expiry: Unknown)