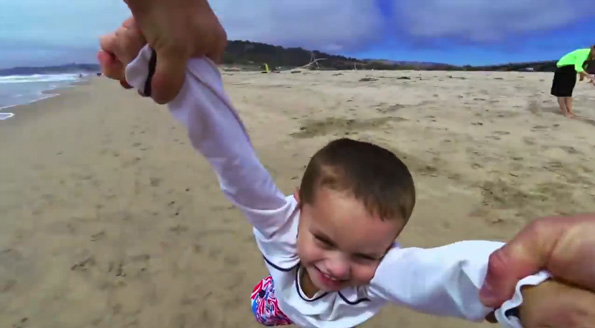 Perfect for anyone always on the go, the Garmin Virb True HD action camera is currently $70 off at The Source and is available for $259.99 (reg. $339.99). This could also make for the perfect Father's Day gift! ;)
I price compared with action cameras at Best Buy and the cheapest I found is the Veho Muhi HD mini handsfree camcorder. While it's certainly cheaper, the camera is only of 5MP, while the Garmin one features 15MP. I'd say that for a $60 price difference, it's definitely worth getting the Garmin to benefit from better quality results.
Other than the image quality, an important feature that should always be considered is the battery life because you certainly don't want the camera to shut down on you in the middle of a great moment. The Garmin Virb battery life lasts up to 3 hours, although I imagine that it can last much longer if you don't use it continuously.
Another feature that caught my attention is that it's waterproof. Don't get too excited though because what they mean by that is that it can withstand an accidental drop into water of up to 30 minutes. I wouldn't recommend testing it out but it's still nice knowing that if your three year old happens to "accidentally" drop it into the water, then you won't necessarily lose all of your videos or have to reinvest in a new camera, although I would definitely suggest always backing all of your videos and keeping your camera in a cool and dry place. But since I have never actually tried out this camera, here's what one reviewer had to say about it:
I used this camera for the first time while out in the trails last week and I love it! With the slide of one large button it powers up and starts recording. No pushing a little button and looking for a light, etc.
I've captured more footage of just the moments I wanted to capture due to this feature! Battery life is good. The location of the micro SD under the battery is a pain but that's all.
Be sure to also check out The Source's Home Entertainment Clearance Event going on right now with savings of up to 40% off.
Although shipping is at a flat rate of $4.99 per order, you can also choose to pick it up in-stores absolutely free.
(Expiry: Unknown)