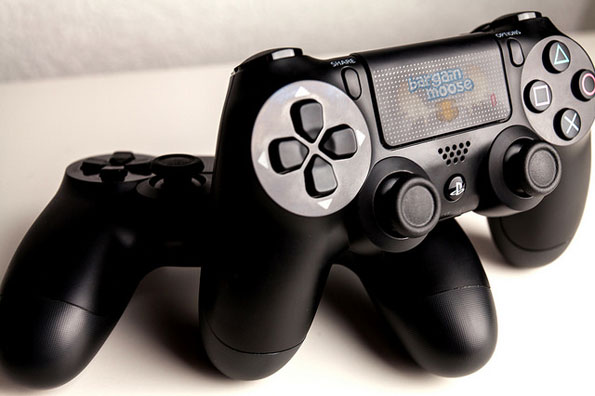 The Source has a fantastic deal on the PlayStation 4 Dualshock wireless controller. It's now on sale for just $39.99, which is a $30 discount from its original price of $69.99.
The PlayStation 4 may have been released last year but I guarantee that it will nonetheless be at the top of plenty of Christmas lists this year, so if you anticipate having to get one or are already considering one, then you're going to want to get an extra remote.
At The Source right now, you can get it in the 3 following colours:
Looks like there is also a blue PS4 controller available at The Source but only in-stores. So if this is the one you want, then I suggest calling your local The Source store to see if they have it in stock before heading out and trying to reserve it. Both Best Buy and Walmart have this remote for $65 (the camo one is $70 at Best Buy) and the cheapest I have seen it anywhere else is $44.98 at Amazon.
I have had the PlayStation 4 console for a couple of months now and it's definitely well worth the investment, especially in the case of any serious gamer that has yet to get it. Personally, I would totally go for the urban camo one as it's slightly less conventional from the black and white ones, which are the most common since they are typically released first. When I bought my second remote, even the white one wasn't yet available!
Despite widespread concerns about battery life, the PS4 controller is much better than the PS3 one has it's more comfortable to hold and is more precise. The built-in speaker is definitely a nice addition as it enhances game play (though you may want to turn it off if your remote is low on battery) and the touch pad is pretty cool as well.
Shipping is at a flat rate of $5 per order or you can choose to have your order shipped to your local The Source store for free. In any case, $5 is more than likely the price it would cost to drive over to the store anyways, so you might as well save yourself the trouble! ;)
(Image Credit: Patrick Etter)
(Expiry: 12th November 2014)