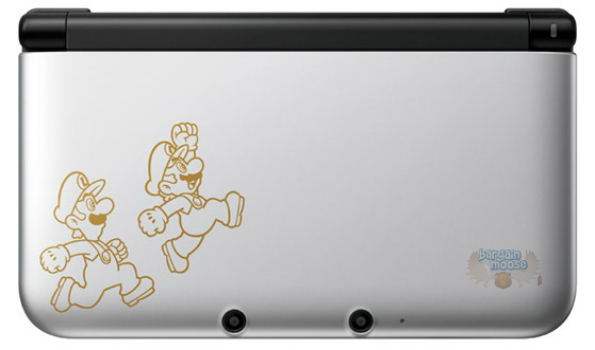 Save $70 on a 3DS XL + Mario and Luigi Dream Team from The Source!
First off, the retail on this  seems to be $199.99 and you're getting it for only $169.99 so I guess maybe you're only saving $30. But the game is $40 by itself and the console is $200 by itself. Technically if you bought the game and the console separately you'd save $70 by getting this deal. Regardless, it's a good deal. The 3DS is the clear king of the handhelds right now and Mario, well, Mario games are Mario games. Not much else to say about either of these things...
...but I need to fill space so let's talk about Mario and Luigi Dream Team. I am an RPG guy. I have played primarily RPGs during my life as a gamer. Out of all the RPGs I've played, some of the best are Mario RPGs. I've played three RPGs in the Mario universe and they have all been great. There might be some bad RPGs in the Mario world but I haven't seen them and from the reviews on this one, Mario and Luigi Dream team is not one of them.
It has a solid 8/10 on meta critic and from the gameplay videos I've watched it looks like the classic blend of platformer and RPG what any fan or Mario RPGs have come to love. If you haven't had the pleasure of an RPG with your favourite Mario characters this is a great way to dive right in to a great handheld console and a fantastic game for an awesome price.
Oh, and I almost forgot, you get a 3DS XL with a cool Mario and Luigi design on it! Pretty neat.
Shipping is free.
(Expires: 12th March 2014)