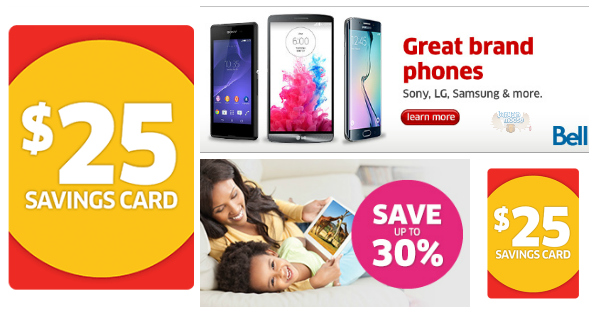 The Source Canada is offering a $25 savings card with every purchase on their website.
While there is no minimum purchase required to receive the saving's card, there is a minimum required for spending it. The $25 savings card you receive is redeemable on orders of $150 or more. You can redeem the card between June 1 and June 21, 2015. No restrictions are mention - so this should be valid on most anything you could want including some of the 'restricted' brand names like Apple and Bose.
With this offer, I would suggest your first purchase be fairly as you will want to use the savings card on a larger purchase. If you have The Source store nearby, then pick up your order in store to avoid shipping charges on orders under $25. This Gigastone 16GB USB Thumb Drive is on sale from $24.99 down to $7.99 right now. One reviewer said:
Bought to use as a backup for a recent laptop purchase. Installed automatically, and worked well for assigned duty. New laptop requires a minimum 16 gig stick to copy hard drive restore information in the event the laptop crashes and or master drive dies.
I think this is a great idea: you should always have an external backup in the case of emergencies.
If you are looking for a simple set of earbuds, look no further than the SONY MDR-EX15AP/B Fashion Colour EX Earbuds in blue. Originally $29.99, the ear buds are on sale for $19.99. These will work well with any MP3 player or smart phone. They come with an in-line mic and smart phone controls. There are three sizes of silicone ear buds so you receive the perfect fit. I have read some earbud reviews where people need two different sizes (different size for each ear) in order to get the perfect fit. Do not be afraid to mix and match sizes.
Combine the two above deals and you can receive free shipping to your home (orders of $25 or more). Orders under $25 can still be shipped free to your local store.
The $25 savings card requires a high minimum. I would use it on a new iPod - as Apple recently jacked their prices - or on a new monitor. Laptops and speaker systems (like Bose) also would benefit from the $25 off $150 savings card.
Individual deals will have their own expiry dates. The following expiry is for the savings card promotion.
(Expiry: 10th May 2015)