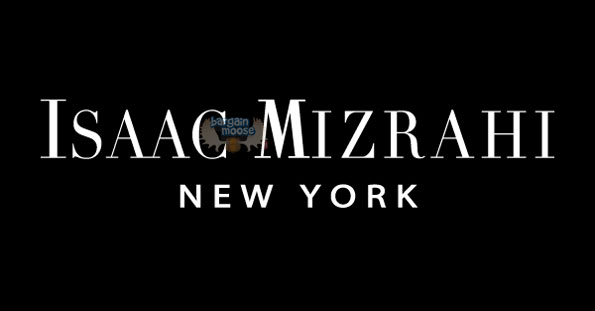 Love designer labels? Then hurry on over to The Shopping Channel because for a little while longer, you can save an additional 20% on all Isaac Mizrahi merchandise that is already on clearance.
Click here to save even more on Isaac Mizrahi merchandise @ TheShoppingChannel.com now
Coupon Code: SUMMER20
Discount: 20% off clearance Isaac Mizrahi items
Expiry: 24th July 2014
I have to admit that I first discovered Isaac Mizrahi when he hosted The Fashion Show on Bravo. At the time, I was a huge fan of Project Runway and his eccentricity captivated me into watching yet another fashion design show. In fact, this same eccentricity is also reflected in his clothing lines, with his most recent one being IsaacMizrahiLIVE! and these items are the ones that are currently on clearance at The Shopping Channel. Keep in mind that only a percentage of the line is available on clearance and sizes are limited as well.
Sorting the clearance selection by the lowest price first, I found the Prince of Wales plaid pleated pants on clearance for just $19.99 (reg. $89.50). With The Shopping Channel promotional code, they come further down to just $16 and feature a mid-rise and slim fit. They are only available in sizes 10 or 12 but they just go to show the kind of discount you can expect to find. In the case of the pants, it actually amounts to an 82% reduction from the original retail price!
I also spotted this printed knit pencil skirt, which would be absolutely perfect for n office setting or perhaps even an evening outing to dinner. Originally priced at $89.50, it's down to $19.99 and like the pants, come even further down to just $16.
When it comes to hand bags, I say designer bags are the way to go because they tend to be made better than those that aren't but since these can also cost an arm a leg, promotions such as these are definitely the ideal way to stay on track budget-wise all the wile getting quality items. With a classic look, the Bridgehampton leather snap hobo bag is the one I'm most interested in, especially since it comes further down to just $75 from its clearance price of $99.99. It was originally priced at $229.97!
Shipping
Shipping varies per selected items and the amount of these in your basket, but testing this, I found the fees to be the following:
1 item: $6.99
2 items: $11.49
3 items: $14.99
4 items: $18.49
Moosers, we'd love to heard from you! If you take advantage of this promotion, be sure to leave a comment with the items you got and how much it came up to for shipping.