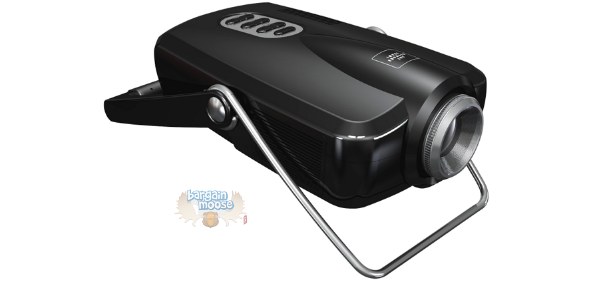 The Shopping Channel is offering 45% off a Sharper Image - Portable Media Projector. Originally priced at $124.98, now $67.95 + $12.81 shipping and handling. That comes to $80.76 all inclusive (except for taxes).
Though I couldn't find this same projected elsewhere: all the mini projects I found were priced at $100 - $150 excluding shipping.
About the product:
Hook up any video source to this Portable Media Projector from The Sharper Image to see your images, television shows, DVDs and video games up to 40" on any wall or ceiling. The pivoting stand and carrying handle provides easy picture adjustment. This projector also has built-in stereo sound with adjustable volume, contrast, colour controls and a manual focus lens.
It comes with a remote control.
This would be great for business meetings, school projects, or just home family entertainment.
Expiry: Unknown