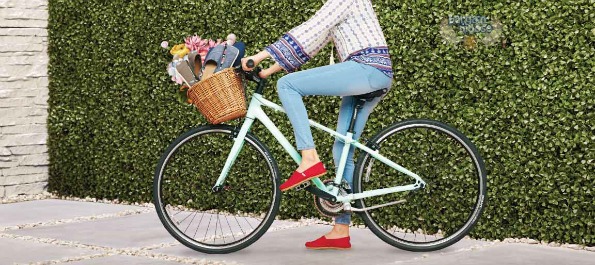 If you need new shoes (and even if you don't), there is a fantastic deal going on right now at sister stores - The Shoe Company, Town Shoes, Designer Shoe Warehouse and Shoe Warehouse - that will get you up to 70% off, plus $10 off $40, plus free shipping on $35! Use coupon code THANKSFROMSHOECO to get your discount.
Town Shoes has an extra 20% off that you will see in your cart on any items sitewide. Just to make sure you are confused, once you've added an item from Town Shoes to your cart, your entire cart, even ones from the other stores will get an additional 20% off. But, you can't use the coupon and the 20% off at the same time. When you add the coupon, it removes the extra 20% off it was showing you. You might have to play with your cart a little bit to see which promotion gives you the best discount. If you aren't shopping at Town Shoes, the $10 off will be your best bet and it also will be if you are only spending $40. But, if you are planning on getting something from Town Shoes, the 20% off extra discount in your cart is the best deal. The code is really finicky and I found you sometimes had to take items out of your cart for it to work.
I did find an item that is on sale for 50% off, plus got that extra 20% off. These very unique Royal Canadian Grizzleez boots are available in the brown colour in quite a few sizes with an original price $120. They are on sale for $59.98 and come down to $47.98 in cart.
The only exception to the 20% off at Town Shoes is on Toms. Because you aren't getting 20% off of these, you might as well use the coupon to get these classics for $45 instead of $55!
My favourite shoe store, hands down, is The Shoe Company. We get all of our shoes from there for the whole family. They have up to 70% off in their sale section right now. Interestingly enough, I found some great prices on Town Shoes on The Shoe Company site. These high back contrast Town Shoes are an amazing deal at 84% off. Regularly $195, they are only $31.98. Made in Italy with a leather lining in a yellow colour (black is sold out) with a 4" heel, these are your go-to sexy shoes for that first date.
Because the cart is shared, you can buy from any of the other stores in order to get your total up to $40 to get the extra $10 off with coupon code (just remember what I said above about Town Shoes).
Designer Shoe Warehouse has a large clearance section, which is where you'll find the best deals. I found these Pumas, regularly $79.99, now $47.88 and the site says compare at $100. Add the $10 off and you'll get them for $37.88!
The last store on this list is Shoe Warehouse, which looks very similar to The Shoe Company to me. The items look very similar. I did find these youth girls Max great studded flatsthat were $24.99 and now $19.99. They might be perfect for adding to your cart to get your cart up to that $40 for the extra $10 off to use the coupon code.
Unless you want to pay $8 for shipping, why not sign up for the free Shoe Lovers reward program? It gives you free shipping on $35. If you don't like rewards programs, you can get your total up to $70 and get free shipping that way.
(Expiry: Unknown)