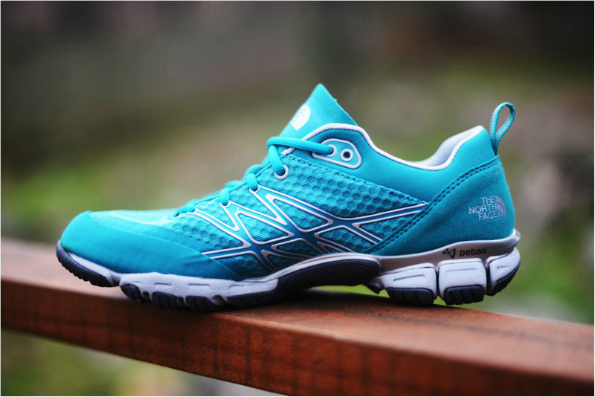 Pick up a pair of The North Face Women's Ultra Kilowatt athletic shoes now 60% off their original price at The Last Hunt. These mountain-athlete training shoes are minimalistic in design and perfect for hiking, running, or just running errands. Originally $129.99, they are now on sale for $51.99. Use coupon codeONEWAY to receive free shipping on these shoes as well.
I picked out these shoes because they are just over the $50 minimum for using the free shipping coupon, they are currently 50% off, and there is a good variety of sizes still in stock. The shoes come in four different colours with the greatest size selection in vibrant blue - sugary pink. The following sizes are currently in stock across all colours: 5, 5.5, 6, 6.5, 7, 8.5, 9, and 9.5. As you can see, there is quite the selection.
I price compared these shoes with a few stores and found them for $129.99 @ The North Face, $129.99 @ Altitude Sports, and $130 @ ShoeMe Canada. Wherever I looked, they were still full price. The Last Hunt is one of the only places where these shoes are discounted.
Now we get down to the part where I talk about what makes these special. You can check out the website for all the nitty gritty details, but there are a few essentials. First of all, they are lightweight shoes made to protect your feet, keep them comfortable, provide support, and stay lightweight.
The shoe has reinforced high-wear zones to keep your shoes in great condition. The Flash-Dry upper wicks sweat away from your feet to reduce the chance of you developing blisters. Personally, blisters are the bane of wearing footwear. The air-mesh is quite breathable and will also help to keep your feet dry. There is a rubber toe cap for added protection and some reflective webbing so people can see you in low-light conditions. Essentially, they can watch your feet dance down the sidewalk.
The wicking fabric on the inside of the shoe makes wearing socks optional - a pretty cool little feature. These shoes will serve you well and for quite a while given the cool tech built into them. The North Face is a brand I know well and love as they make quality gear.
(Expiry: Unknown)