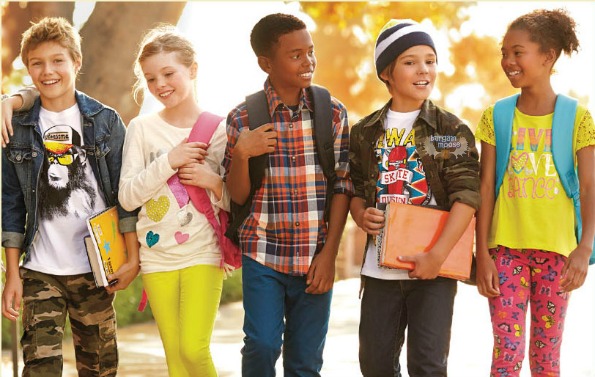 Every once in a while, the online store from The Children's Place offersfree shipping on ALL orders, with no minimum spend. When they do so, it's a perfect opportunity to hit up their clearance pages and check out the deals on kids' clothing and shoes. Just now, you can pick up a ton of great bargains, with the prices of t-shirts starting at only $2.39!!
So here are the links to the items in my headliner:
There are lots more deals on children's clothes and footwear too, going up in price from that level. How about some Halloween clothing? There are some really cute tees on offer too. Examples:
There are some very good deals on snow boots, if you need some for the upcoming winter period:
Potential Free $10 Coupon?
New signups to the mailing list on The Children's Place will receive a free $10 coupon to their emails. Now, this coupon isn't instant – I tried it with a throwaway email address 10 minutes ago, but nothing has come through yet. It's possible this takes 24 to 48 hours… so if you wait around for a coupon, there is the potential to miss out on the free shipping offer. Totally up to you to make that choice!
(Free shipping expires 13th October 2015)