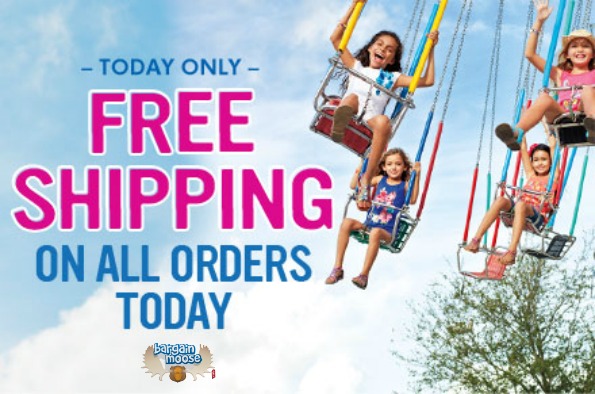 Got the Monday blahs? Turn that frown upside down, because today only, The Children's Place Canada is offering totally FREE shipping on all orders!
Along with this free shipping offer, The Children's Place also has an awesome selection of summer must-haves on sale. Even though we still have a little bit of snow left on the ground here in Saskatoon, as soon as the plus temperatures hit, everyone sports their shorts and tanks with no shame. So what if you have to wear winter boots with your shorts, to get through that pile of snow in your yard that just won't melt? We live in Canada, where +5 feels like a heatwave!
More than likely, this warm weather also brings the fun job of digging out your children's summer clothes from last year, only to find out that more than half of them are too small. That's where The Children's Place comes in -- you can get all of the summer essentials at very low prices.
Here are a few examples of some of the deals taking place right now:
Matchables: $6 and up
Graphic Tees: $7 and up
Shorts: $12 and up
Sleepwear: $5 and up
Shoes: $4 and up
Also, be sure to check out the Clearance section, where you will be able to find more great deals.
Normally you would have to pay an $8 flat fee for ground shipping, so with this promotion, you are automatically saving $8. If you happen to live in an area that has an extended postal code, you will get an $8 discount toward your total shipping charge.
If you collect Air Miles, don't forget that you can earn one reward mile for every $20 spent at The Children's Place.
(Expiry: 6th May 2013)