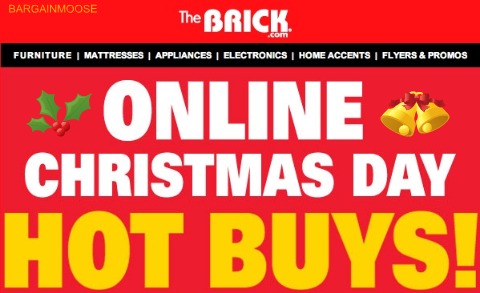 The Brick is having an awesome Christmas Day Sale, that is making me consider upgrading our 19" TV... wow! You REALLY need to check out these deals if you need anything in the housewares department!
What I am drooling over is the 32" Samsung HD LCD TV for only $298 ($200 off)! They also have a bigger boy... this lovely 42" LG for only $498! They have tons of deals on furniture, big appliances and an entire queen bedroom set for only $699.97!
Hello wallet, goodbye money!